Turn your banking habits to your advantage. Earn up to 1.00% APY* with this free account that rewards you every month.
Key Features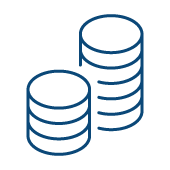 High Interest Rewards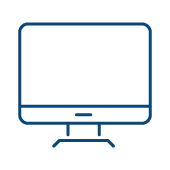 Digital Banking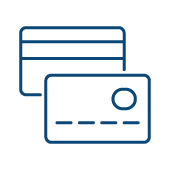 Debit Card
Details
Free checking that pays high interest

1.00% APY* on balances up to $25,000
1.00% to 0.40% APY on balances over $25,000 depending on balance in account*
0.01% APY* if qualifications aren't met

Refunds on ATM withdrawal fees, nationwide (up to $20 each cycle)*
Refunds on bill pay fees (up to $2.95 each cycle)
No minimum balance to earn rewards

Earn rewards your first month, no matter what!

No monthly maintenance fees
Avoid overdrawing your account with one of our Overdraft Coverage Options
Take advantage of our digital banking services:

Free online banking
Bill pay available for a low monthly fee
Free mobile banking with mobile deposit
Free e-statements

Free telephone banking
Free debit card. Click here for important information about the security of your debit card.
$50 minimum deposit to open
Easy Qualifications
Qualifying to earn your Vantage Checking rewards is so easy, you're probably already doing it! Enrollments must be in place and all of the following transactions and activities must post and settle to your Vantage Cash account during each Monthly Qualification Cycle:
At least 1 direct deposit or ACH credit transaction
At least 12 debit card purchases
Be enrolled in and review e-statements
That's it. Even if you don't meet your qualifications during the cycle, your Vantage Cash account is still free. Plus, you'll still earn our base interest rate. And you can get right back to earning your full rewards the very next month!
Vantage Checking Qualification Cycle Dates
| | |
| --- | --- |
| Beginning | Ending |
| 12/14/2018 | 1/14/2019 |
| 1/15/2019 | 2/14/2019 |
| 2/15/2019 | 3/14/2019 |
| 3/15/2019 | 4/14/2019 |
| 4/15/2019 | 5/14/2019 |
| 5/15/2019 | 6/13/2019 |
| 6/14/2019 | 7/14/2019 |
| 7/15/2019 | 8/14/2019 |
| 8/15/2019 | 9/12/2019 |
| 9/13/2019 | 10/14/2019 |
| 10/15/2019 | 11/14/2019 |
| 11/15/2019 | 12/12/2019 |
| 12/13/2019 | 1/14/2020 |
Additional Features for Your Area
Find additional features for your area
Enter your zip code to see if additional services are available in your area.
Additional Features
Free foreign ATM transactions
Free ATM's Nationwide
Courier service
Free online bill pay
There are no additional features
The annual percentage yield is effective 04/18/2019. Rates are subject to change.
*APY=Annual Percentage Yield. Rates may change after account is opened. Minimum to open is $50. If qualifications are met each monthly qualification cycle: (1) Domestic ATM fees incurred during qualification cycle will be reimbursed up to $20 and credited to account on the last day of monthly statement cycle; (2) balances up to $25,000 receive APY of 1.00%; and (3) balances over $25,000 earn 0.25% interest rate on portion of balance over $25,000, resulting in 1.00% -0.40% APY depending on the balance. If qualifications are not met, all balances earn 0.01% APY. Qualifying transactions must post to and settle account during monthly qualification cycle. Transactions may take one or more banking days from the date transaction was made to post to and settle an account. ATM-processed transactions do not count towards qualifying debit card transactions. "Monthly Qualification Cycle" means a period beginning one day prior to the first day of the current statement cycle through one day prior to the close of the current statement cycle. Bill Pay fee refunds of $2.95 are given each cycle when qualifications are met. Personal accounts only, and only one account per unique SSN. ATM receipt must be presented for reimbursement of an individual ATM fee of $5.00 or higher.