FCCB Announces New Branch in Kennett Square, Pennsylvania
10/07/2020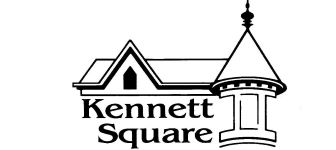 MANSFIELD, PA (October 2020) First Citizens Community Bank (FCCB) announced plans to open a new full-service branch in Kennett Square, Pennsylvania this November. The new Kennett Square office, located at 741 West Cypress Street, lies between the Bank's Lancaster County, Pennsylvania locations and their newly acquired Delaware Offices. In April, the Bank acquired MidCoast Community Bank, headquartered in Wilmington Delaware.
The move to Kennett Square, Chester county, makes a lot of sense for the $1.85 billion Bank. From their Lancaster County locations, FCCB was already serving customers in Chester county. Additionally, many former MidCoast customers reside in the area. Several employees already live in the market, so the Bank is prepared to staff the office when it opens next month. Furthermore, the agricultural opportunities are appealing to FCCB, who has a strong focus and significant expertise in the industry. The new office will offer consumer and business deposit and loan products, cash management services, investment services, and a 24-hour drive up ATM.
"Research shows that easy access to a branch is still the number one reason for choosing a bank," said Randall E. Black, President & CEO. "Kennett Square is a growth market where we are already serving consumers and businesses, and it bridges the gap between our Lancaster and Delaware markets. In addition, as we examined this opportunity for growth, we found the Kennett Square market was lacking the presence of a true community bank. These factors make opening a branch there a solid strategic move for FCCB."
In nationwide customer surveys conducted by Forbes, FCCB was ranked as the number one Bank in Pennsylvania for satisfaction and trust for two consecutive years. And for the past 13 years, they've been recognized as one of the top performing community banks in our Nation. "Dedicated employees, and an effective balance between growth and risk, have been foundational to our success," commented Black. "To us, community is more than just a part of our name. We operate a business model built on relationships and accountability to the customer, a contrast to the model of today's "mega banks."'
First Citizens Community Bank (FCCB) offers a strong line of mortgage and real estate loans, high-interest rewards checking, trust and investment services, and cash management services that help businesses save time and money. They are headquartered in Mansfield, Pennsylvania, and currently operate 31 offices throughout Tioga, Bradford, Potter, Clinton, Centre, Union, Lebanon, Lancaster, Schuylkill, Berks, and Chester counties in Pennsylvania, Allegany County, New York, and New Castle, and Kent Counties in Delaware. For more information about First Citizens, visit www.myfccb.com or find them on Facebook and LinkedIn.