Diane Wilson, VP, Mortgage Lending Sales Manager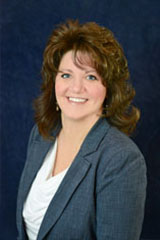 Di joined First Citizens Community Bank in 2012 as Wellsboro Office Manager, and due to her extensive mortgage lending expertise and passion for exceeding customer expectations, she was promoted to Mortgage Sales Lending Manager in February of 2015.
In her Mortgage Lending Sales Manager role, Di works closely with the Regional Sales Managers and Mortgage Originators to support a bank-wide sales culture that ensures each customer's experience is exceptional by overseeing the mortgage loan process from origination to close. Di's experience, knowledge, and dedication lend her success in helping customers enter into the biggest investment of their lives with confidence.
Prior to joining First Citizens, Di worked for Citizens & Northern Bank in Mortgage Specialist, Office Manager, Assistant Manager, and Loan Officer capacities in the Mansfield and Wellsboro areas. She holds several diplomas from the American Institute of Banking, including General Banking, Mortgage Lending, and Consumer Credit. She is also a graduate of the Central Atlantic Intermediate and Advanced Schools of Banking, and the Central Atlantic School of Commercial Lending.
Di is a member of the Wellsboro Chamber of Commerce, Booster Club, Laurel Health Pro-Am, and Punisher Athletics. She resides in Wellsboro with her husband, Jeff, and their children, Brock and Peyton.
Diane Wilson, VP, Mortgage Lending Sales Manager
1 Pearl Street, Wellsboro, PA 16901
570-723-1609 or 570-724-2600
MLO# 582823
"Di has been my go-to person for more than ten years. She is great with my clients. I turn to her and she takes it and runs with it. She is always available and a prompt communicator. She stays on the job until the job is done. I have never had a client yet that did not love working with her." -Dave Miller, Penn Oak Realty
"Diane helped us understand each step of the process and get all of our assets in line. Without her help, things would have been tedious and stressful. She did great by us and we could not be happier!" -Catherine & Robert Hindman, Customer
Kristina Bogaczyk, AVP, Tioga County Mortgage Originator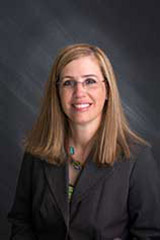 The role of Tioga County Mortgage Originator is an excellent fit for one of our most experienced lenders. Kristina understands the true meaning of customer service. Her foremost commitment is to provide customers with the confidence they deserve when considering the decision to own a home.
Since 2008 she has helped over 1,000 customers with their lending needs. Years of experience have given Kristina the banking knowledge customers are looking for. She knows the ins-and-outs of mortgage lending and takes the time to understand the needs of her customers. Kristina sees the importance of listening, connecting and accommodating every customer she meets. In fact, she consistently receives outstanding customer satisfaction ratings, and her customers refer their family and friends. We are confident her knowledge and passion will be refreshing to anyone in the mortgage market.
In 1988 Kristina joined the First Citizens family as a loan secretary and was promoted to a residential lending position in 1993. In 2014 Kristina was named Assistant Vice President. She has been with First Citizens over 28 years and was named Employee of the Year two times during her career.
Kristina is a member of the Mansfield Borough Zoning Board and the Mansfield Free Public Library Board.
Kristina Bogaczyk, AVP, Tioga County Mortgage Originator
15 South Main Street, Mansfield, PA 16933
(570) 662-0457
MLO# 528457
"Kristina is fabulous! She is personable and made me feel like a friend of hers as we did business. When I came to her with a question she took a special interest in me." -Bonnie Hall, Customer
"We never owned a home before, so we had so many questions! Kristina walked us through the steps and was encouraging and patient. We appreciate a bank that gives back to our local community, like First Citizens, but I have to admit Kristina was the main selling feature! " -Anne Sommerville, Customer
Alexandria Keck, Tioga County Mortgage Originator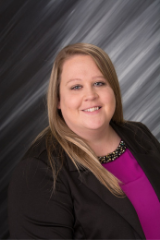 Alex has been with FCCB for four years, and during that time learned mortgage lending under the guidance of Diane Wilson, VP, Mortgage Lending Sales Manager. With this experience under her belt, she is comfortable working with all types of homebuyers, from those purchasing their first home to more experienced borrowers.
I want every homebuyer to enter the mortgage process with confidence, and I understand that purchasing a home is one of the largest financial decisions someone makes. My goal is to help every homebuyer buy with confidence."
Alex was born and raised in Tioga County, PA. She graduated from Lock Haven University with a Bachelor's Degree in Criminal Justice. Prior to joining FCCB, Keck was a Loan Processor at Citizens and Northern Bank. She currently resides in Wellsboro with her husband and daughter, Kennedy.
Alexandria Keck, Mortgage Originator
1 Pearl St., Wellsboro, PA 16901
(570) 723-1611
MLO# 1901810
Erin Hite, Bradford County Mortgage Originator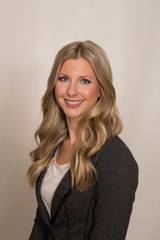 "I have nothing but good things to say about Erin Hite and my experience with First Citizens Community Bank. Erin was knowledgeable, friendly, and understanding. As first time home buyers with a time constraint, we had a lot of stress and questions. Compared to the other three banks we reached out to, Erin was the only person who was personable and validated our situation and questions. She helped walk us through each step and when we did not fully understand something, she was very willing to break it down for us. I believe Erin did everything she could for us to get good rates during a crazy housing market.
I have already recommended Erin to a family member who as well is a first time home buyer. I will continue to recommend Erin to any family or friends who are looking for a mortgage.
I was not aware of FCCB in our initial mortgage search. My grandmother, who worked at a different bank for 25 years, had a friend connected to FCCB. She brought it up and that led me to look into FCCB. I am so glad I did because that led me directly to Erin. I honestly do not think we would have made our deadlines or received the support we did from Erin from any other bank that I applied to.
The cherry on top of my whole experience is that Erin made a personal appearance to our closing. From what I have been told by many others, representation from the bank at closing has become rare. Erin traveled probably around 1.5 hours to meet us for our closing in Tunkhannock, PA. I greatly appreciated this as we were finally able to put a face to her voice and we had her expertise for any last questions and explanations at closing." - Shelby Valvano
Erin Hite
1133 W. Main St.
Troy, PA 16947
(570) 297-0707
MLO# 2256815
Abbie Pritchard, Mortgage Originator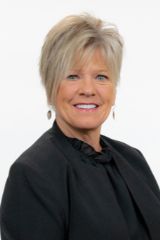 Abbie started her career at First Citizens as a temporary secretary in our Ulysses office. In 1999 she was promoted to Branch Manager of the Genesee office and proceeded to build an effective network of business and customer connections in Wellsville, NY. In May 2020, she was promoted to Vice President, Market Leader of our Western PA/NY market that included the Wellsville, Genesee, and Ulysses offices. With more than 3 decades of banking knowledge behind her, Abbie is prepared to help home buyers buy a home with confidence!
Abbie Pritchard
10 South Main St.
Wellsville, NY 14895
(814) 848-7572
MLO# 528489
Kathleen Tokonitz, South Central Mortgage Manager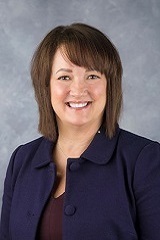 Kathleen is an experienced mortgage lender who has spent more than 30 years in the banking field. Over the years, she's worked with everyone from the first-time homebuyer to the most experienced of borrowers, whether purchasing or refinancing. A Schuylkill County native, Kathleen is pleased to serve her local community's mortgage needs. She is a current member of the Make-A-Wish Foundation, the Schuylkill County Chamber of Commerce, and the Schuylkill County Board of Realtors Association.
Kathleen Tokonitz, South Central Mortgage Manager
45 West Main Street, Schuylkill Haven, PA 17972
(717) 202-3913
MLO# 531735
"I worked with Kathleen on three different occasions. Every time was more and more enjoyable. Kathleen would work long hours just to accommodate our work schedules. It was nice to communicate with someone as courteous, respectful, and helpful with any questions we had. She made home buying a painless process. I would recommend Kathleen Tokonitz to anyone looking to purchase a home." - Angela DiCello, Customer
"Years ago, my wife and I were looking for a loan officer to help us with a mortgage loan. A number of reputable people recommended Kathleen Tokonitz. Two home purchases and a new construction later, we wouldn't think of reaching out to any other loan officer. Kathleen has been in the mortgage lending business for quite some time and has many great contacts that a buyer may need to turn to during the process (appraisers, home inspectors, insurers, title companies, etc.). There can be a variety of unforeseen matters that arise during a home purchase or new construction. Having Kathleen as our lender gave my wife and me a sense of calm during what can be a stressful experience. If we were to ever buy or build again (I hope not), Kathleen would be the first call I make." - Jim Spotts, Customer
"For 20 years, I have trusted Kathleen Tokonitz in assisting my clients, friends, and family with their lending needs. Kathleen is knowledgeable about mortgage products and works with buyers to choose a product that best suits the buyer. If there are challenges along the way, she is equipped to face such head-on and is a good problem solver. One key in real estate is communication and keeping our buyers and sellers alike informed along the way. Kathleen is always responsive. Like Realtors, Kathleen is not just a 9 am-5 pm lender. She is available to her clients as they need. Kathleen is a top-notch lender." - Tara Furer- Romig, Associate Broker
Mariel Z. Torres Lopez, South Central Mortgage Loan Originator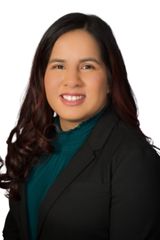 Mariel has been with FCCB since 2020. Under the guidance of Diane Wilson, VP, Mortgage Lending Sales Manager, Mariel has become comfortable working with a variety of individuals and their unique residential lending needs.
Mariel was born in Mexico and raised in Lancaster County since the young age of 3. She currently resides in Elizabethtown with her family and their dog, Nasha. She is fluent in both English and Spanish, allowing her to expand her mortgage knowledge and services to a wider range of individuals.
"My goal is for individuals to have an effortless and exciting experience whether it is their first home purchase or they are an experienced homebuyer."
"Mi objetivo es que las personas tengan una experiencia emocionante y sin esfuerzo, ya sea que compren su primera casa o que sean compradores experimentados."
She has made it a great effort to be involved throughout her community. Mariel is a board memebr of Making a Difference in Lebanon. She is also a part of various chambers of commerce throughout Lancaster County. She is also a passionate advocate for individuals with eating disorders and partners with the National Eating Disorder Association.
Mariel Z Torres Lopez, Mortgage Loan Originator
720 East Main Street, Mount Joy, PA 17552
(717) 928-9050
MLO# 2256829